Tractors I am planning to build
---
Role Over 2 with link and changing status bar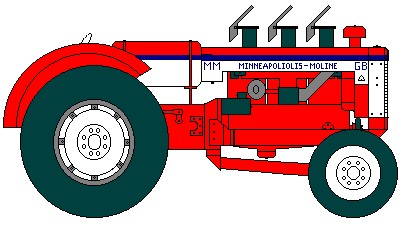 This is my 1957 Minneapolis-Moline GB with the 800 6 cylinder engine conversion 5.319" X 6" bore & stroke this tractor does exist but is not painted, it should develop 350-400 HP at 2250 RPM. If NATPA (National Antique Tractor Pulling Association) doesn't ban the 800 engine I'll build the bottom tractor instead of this one and put the original engine back in this it and paint it Prairie Gold, the original color. If NATPA does ban the 800's including the HD series, USAP (United States Antique Pullers) look out I'll be playing with you with this tractor!
---
Status Bar Messages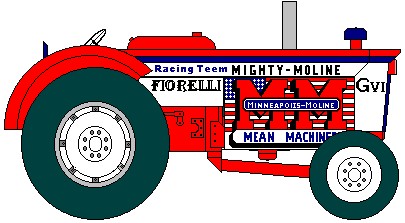 This is a 1959 GVI with 800 engine conversion this tractor meets NATPA's Rules if the 800 doesn't get ban. I'm planning on painting it in the Heritage colors. This tractor may also run the Super Farm class (Road Gear Boys) as I like to call them. I'll probably only build one of these tractors the engine will be the same either way I go. With a little gear playing in the rear end I should be able to run about 12MPH in NATPA and just a little slower in USAP and approach 20MPH in Super Farm. The speed is going to be determined by the RPM's the rules will allow me to run.
---
Notice how it breaks out of the frame!
in Netscape!
---
Links to my pages!
My links page
---
---
Thank you for visiting this page you are visitor #
since it was created 3-26-99